During my first year on staff (1996!) with The Navigator's Eagle Lake Camp, we did a Bible study as a staff team on prayer. We spent months studying the scriptures together on the topic and as a type of capstone event, we invited Lorne Sanny to come and speak to our group.
I had already had the privilege of hearing Mr. Sanny speak a few times at Eagle Lake chapel services and knew he had been the President of The Navigators after Dawson Trotman died. I'd heard story after story of his long legacy of faith and leadership from the director of Eagle Lake who had been discipled for decades by Mr. Sanny.
I was looking forward to a time of sitting at the feet of someone who had walked with God for many, many years. I was 23 years old and so excited about prayer. I was hoping my newly minted convictions on prayer would be affirmed. I can remember hoping he would approve of how earnestly we'd all studied the topic and maybe even praise us for our prayerfulness!
I will absolutely never forget the night he came. I remember walking downstairs to the basement where our study met and trying to figure out how to sit as close to him as possible. I remember writing his name at the top of my journal page and straining forward to listen to him speak.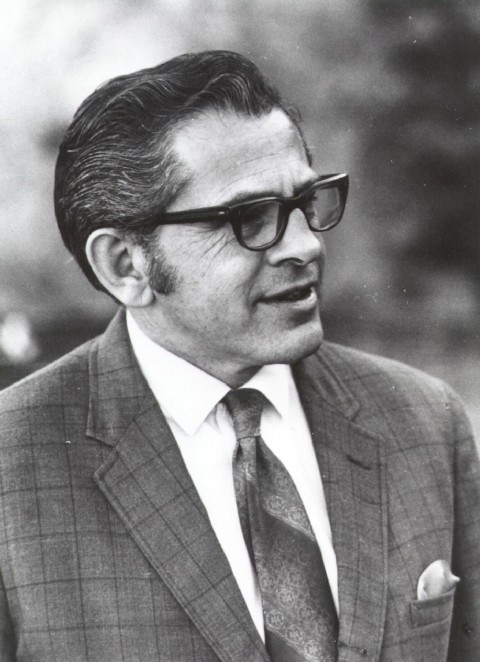 He seemed a little reluctant to begin. He asked us a few questions about what we'd learned. There was a long pause. And then he said, "I know less about prayer today than I did when I was your age. I have prayed for over 60 years for several of my family members to come to faith and God has not answered those prayers, and I do not know why. Several times I've prayed for lesser things and God has provided above and beyond and immediately. All I know now, after all these years, is that prayer is communication, it's talking to God. I don't know how it works. I do know that God has asked me to do it, and I've always benefited when I've obeyed God. I have been changed by prayer, I am known by God and know God through prayer, but I don't know how that happens."
You could have heard a pin drop. I felt like crying. I was shocked. I think I stopped listening for a while. I had expected mechanics, directions, tips, assurances, help. I hadn't expected to hear longing and humility.
I had expected to fill pages and pages with acronyms, illustrations, and guides. I left with this quote, which I wrote down before I drove away that night.
I didn't get my list of do's and don'ts, but I got a taste of what I could expect from a lifetime of relationship with God. He demonstrated to me a process that had unwound his own expectations and notions about prayer and replaced them with a deep reverence for God and submissiveness to Him.
That night has deeply impacted the way I model prayer to my kids and to students in my ministry. There are certainly ways to introduce and teach on the topic of prayer. My prayer toolbox is overflowing with things I've tried over the years – praying the Psalms, A.C.T.S., etc.
But I return so often to the notion that prayer is just talking to God, that there is mystery in how it works, that fancy terms don't matter, that quality methods don't necessarily get results, that we don't get "better" at prayer, because every earnest prayer is warmly welcomed by God.
This perspective keeps students from viewing me as some kind of middle-man between them and God. When students are new to prayer, they can tend to want to pray like I do, or believe that I know how to pray and they don't, or believe, falsely, that my prayers are more effective than theirs. The more often I can remind them that prayer is just talking to God, the more students feel invited to relate with God personally and from the heart. As we engage with students in prayer, let's pass on our most helpful tools AND the humility and wonder that Mr. Sanny demonstrated that evening.
I am so grateful for his example. If I'd walked away with another tool, I would have used that prayer tool and that prayer tool only for the rest of my life and insisted everyone do the same. Instead, I was convicted that every tool is just a means of working on a relationship, a relationship that I can't control, manipulate, or manufacture with prayer. It's a relationship I participate in through prayer.